Some Words From Our Clients
I used Dave at DA Computer several months ago when my desktop computer died on me, and the service and quality was fantastic. If you're looking for a reliable company to help you either protect, upgrade, and or fix your computer or other electronic devices, I highly recommend DA Computers!
Best place for providing quick, thorough computer repairs, upgrades, service and sales. Also knowledgeable in iPhone, iPad etc. Call D.A. Computer LLC today.
Great communication, fair prices, quick turnaround, honest feedback, quality service – I can't say enough good things about DA Computer! Dave, the owner and as far as I can tell sole employee, is a great guy who's genuinely eager to help. I took my desktop in after the Geek Squad at Best Buy told me that my motherboard was fried and suggested I buy another computer. Seriously. I won't bore you with specs, but this was a top-of-the-line machine purchased only two years ago for a substantial price. Dave took a look at it and in no time correctly diagnosed the issue: my video card. Quick fix, relatively inexpensive, and my beloved computer is back up and running like new thanks to Dave's friendly expertise. I don't normally write reviews, but I was compelled after this experience. Thanks, Dave, and keep up the great work!
This gentleman is the only shop that actually repairs power jacks in the state. Other shops say then do the work and send it out to DA, my computer took that route, I brought it to a shop they offered to fix it then I get a call from D.A asking me a question about the machine. It was then I found out HE IS THE MAN for motherboard and other repairs. His prices are more than reasonable, he is easily available for questions and will definitely go the extra mile. What Dell wanted over $1000 to fix he did for $130. I am a Professor of Information Systems at URI College of Business as thus do have some level of competence to review repair shops. The proprietor is the best repair shop IN THE STATE.

My experience is similar to the review of Kyle F. My machine was a high powered I-7 alienware laptop. You cannot go wrong using this shop.

Scott J. Lloyd, Ph.D., Associate Professor
I have had several experiences with D.A. Computer. The most recent was yet another remarkable experience. Saturday morning my friend was leaving town on a business trip and was due to fly out the following day. Her laptop crashed on that Saturday morning and it was critical to her work week. She called Dave who told her to drop by; within an hour, that same Saturday morning, it was repaired with a smile (and a laugh or two because Dave is a very funny chap). Excellent, excellent work, service and prices.
We went here because the power connection on my monitor stopped working. Within five minutes, he diagnosed that it was the power adapter that was broken, not the monitor, and he had a universal power adapter to confirm the monitor was fine. He refused to take any payment for the diagnosis, even though he probably saved me $300 I would have spent on a new monitor. He was very friendly, and on the way out (it was a hot summer day), he even offered us sodas! I would highly recommend this place to anyone with computer problems. We left wishing we had some other broken equipment, just so we could go back!
We Solve Everyday Problems By Finding The Solution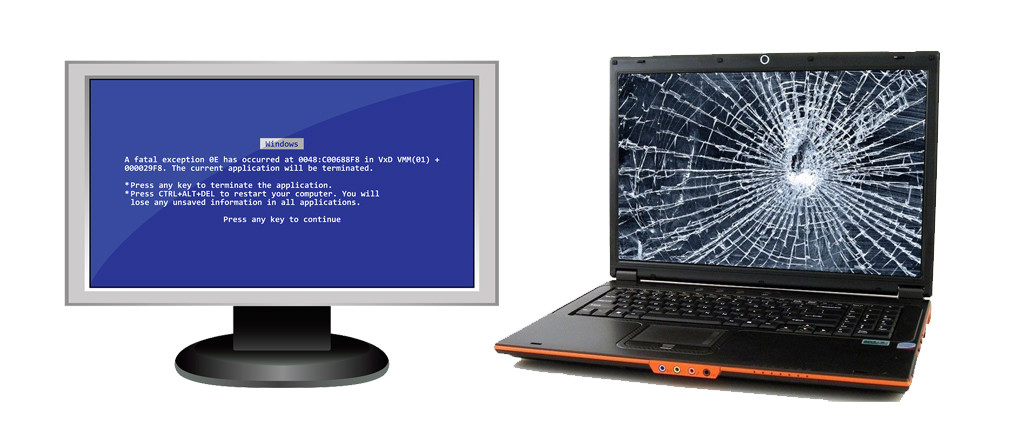 Whether it's a personal computer problem, or a business pc issue, we're here to help!
Our skilled technicians will help you with all your PC and MAC Repair & Upgrade Services.